TINCTURE BLENDS
We offer a signature selection of herbalist-formulated tincture blends.
Browse Formulas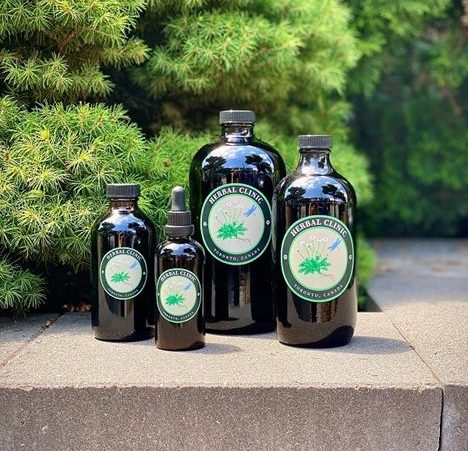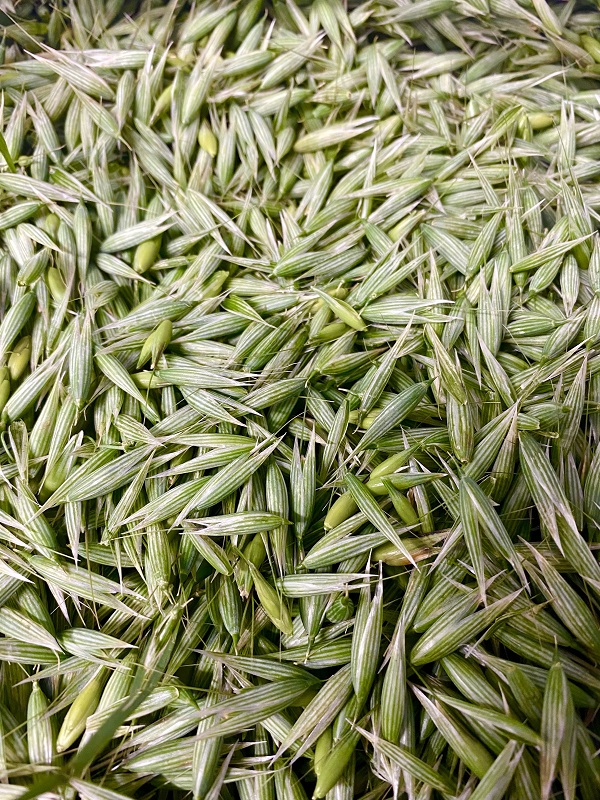 DRY HERBS
View our vast selection of 300 botanicals. If you can't find what you're looking for, reach out and we'll do our best to source it for you!
Brows Herbs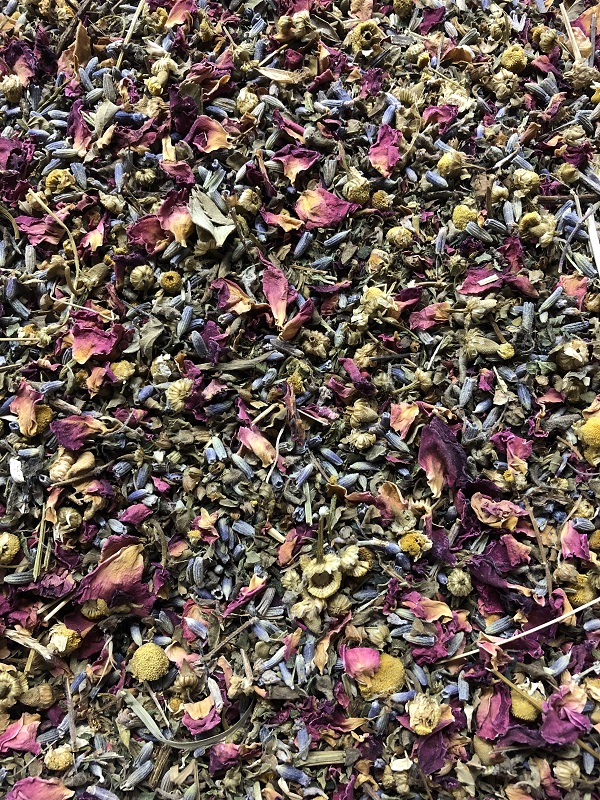 HERBAL TEAS
We carry skillfully compounded herbal combos for teas and decoctions. Check out our herbalist-formulated dry herb blends.
Browse Teas
NATURAL SKINCARE
Our skincare is comprised of 100% natural ingredients, free from chemical preservatives, emulsifiers and stabilizers.
Browse Skincare
ESSENTIAL OILS
Essential oils are great for aromatherapy and skincare. Browse our pure essential oils.
Browse Oils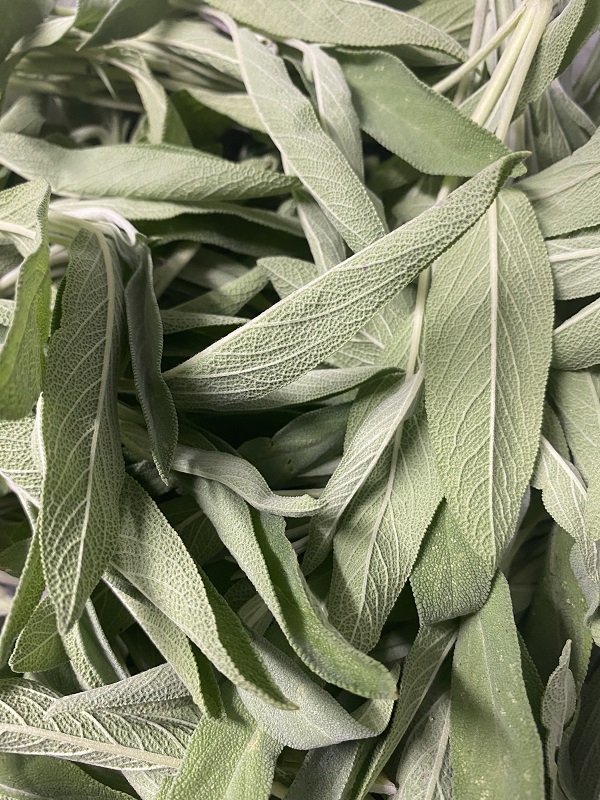 ESSENTIAL OIL BLENDS
Use our beautifully crafted herbalist-formulated essential oil blends in a diffuser and enjoy! Add to carrier oil or skincare products for topical application.
Browse EO Blends
CUSTOM FORMULAS
Create your own custom tea or tincture using our formulation calculator.
Custom Formula
What Others Say About Us
Join 1000's of happy customers who love our products.
Josie
I really love the variety of herbs, teas and services that the Herbal Clinic offers. The quality of their products and their knowledge is exceptional. It was like coming home for me when I found this incredible place. Check out their website – easy to use and a wealth of information. Highly recommended.
Sommer
I was initially referred here by my Naturopath and have always been happy with my purchases. They have such a wide variety of products– I especially love the herbal tinctures they offer. Definitely my go-to stop for herbal treatment and delicious organic teas!
Reid
A tremendous selection of herbs that can help address a vast array of health challenges, or simply to maintain a high level of health to avoid getting sick. I especially like their tinctures, and that you can blend herbs in your order and assign the percentage you want used of each herb.
Blog
How to Make a Tincture:

A Beginner's Friendly Guide

Have you always wondered what exactly tinctures are and how they're made? Perhaps you're interested in learning to make them yourself. Let's dive into the mysterious world of tincture-making together!

Read More
FAQ
For a full list of frequently asked question, visit our FAQ page.
I heard your email list is the best in town. How can I get on that?
What makes your products special and unique?
Superior Sourcing

Our herbs are sourced from all over the world to avoid seasonal fluctuations in availability, keeping herbs accessible. Our suppliers meet strict standards that ensure top quality herbs, most of which are organic, wildcrafted, sustainably grown, or grown using permaculture. We support local farmers and grow many of our own herbs.

Superior Processing Our tinctures are made using the classic tincturing method. The tinctures are made in a 1:5 ratio which allows for the optimal extraction of the herb. The alcohol percentage is strictly controlled depending on the herb and part of the plant that is used.
Superior Selection

We take pride in our growing selection of over 300 individual herbs. If we don't carry the herb you're seeking, we can likely track it down for you. 

Superior Quality Control

Our tinctures are thoroughly tested by a third-party lab and with an organoleptic evaluation by our team of herbalists prior to final bottling.

Superior Price

Our tinctures are more cost-effective than other tinctures on the market. With an eye towards efficiency, we keep our costs low by maintaining good relationships with our wide network of suppliers and ordering herbs in bulk quantities. 

Superior Customization

Our dry herbs can be provided in powder form. 

We Care About the Environment

We repackage materials that are shipped to us (so don't be surprised if our packages look different from time to time!). We recycle or reuse materials whenever possible. We turn the cardboard we receive from other suppliers into packing material. We donate to avoid waste to groups like Naturopaths Without Borders. Our workforce almost completely uses public transportation or bikes. We are powered using 100% renewable energy through Bullfrog Power.

We Donate To Charity

We support many causes that make the world better. We donate a portion of our profits or products. These include charities that support environmental and natural sustainability.
How do I order herbs from you?
Set up an online account and order through the website. If you don't have an account and place an order, one will be created for you.
Where do you source your herbs from?
We work with a diverse network of suppliers from across the globe to ensure our herbs are accessible, affordable and of the highest quality. We maintain a steadfast commitment to working exclusively with trustworthy herb suppliers. As herb makers, we know first-hand the difference vibrant herbs can make in tea or tincture. We work with suppliers who demonstrate a track record of excellence and adhere to strict quality control measures, such as Good Manufacturing Practices (GMP) and third party testing.
Are your products Canadian?
Our products are made in Toronto, Ontario, Canada by a team of Herbalists and Naturopathic Doctors. The herbs and ingredients we use to make our products are sourced both locally and globally to keep herbs accessible and sustainable for practitioners.
Are your products organic?
The majority of our herbs are certified organic, sustainably wildcrafted, or come from small-scale local organic farms that do not yet have organic certification. We always do our best to provide organic herbs in your formulas. We work with a variety of suppliers to keep costs low.
How do I pay for my order? What payment methods do you accept?
We accept both credit card payments, including VISA and Mastercard. If for some reason you need to use an alternative payment method, contact us by email.
How much does shipping cost?
Shipping costs are determined at checkout and vary depending on location and order size. We don't markup shipping at all, so you pay exactly what we pay. Average orders are typically around $12-15.
How long does shipping take?
Orders require 2-3 business days of processing time before shipment. Orders are typically received within 3-10 business days, depending on your location.
Central Canada

–

3-5 business days

Atlantic Canada

–

5-10 business days

Western Canada

–

5-10 business days
Do you ship internationally?
If you're outside of Canada, please email us to make arrangements. We can ship internationally with FedEx at cost. A quote can be provided once you let us know the address and the contents of the order. International shipping may have additional obstacles that we are happy to discuss with you. Shipping time will vary depending on the country.
I want an herb that's not listed on your website. Can you source it for me?
Yes! We can certainly source herbs for you. We require a minimum order of 1 lb dry herb or 2 L of tincture to do so. Pricing will depend on the cost of the herb you are seeking. Reach out and we'll see what we can do.